Machine connectivity for a factory-wide IoT solution
The basic ideas of Industry 4.0 are reflected in particular in a networked and thus data-transparent factory.
The basis for this is the digital machine connection or the digital integration of all relevant operating resources in production, assembly and the logistical provision of materials.
The basic ideas of Industry 4.0 are reflected in particular in a networked and thus data-transparent factory.
The basis for this is the digital machine connection or the digital integration of all relevant operating resources in production, assembly and the logistical provision of materials.
Benefits of end-to-end machine connectivity
Today, there are numerous real-world examples that prove that lean, digital processes in a factory not only enable enormous increases in efficiency, but also significantly increase flexibility. With the help of real-time data acquisition, it is possible to immediately uncover inefficiencies in the process or to counter external disruptions with ad hoc rescheduling. However, such examples of industrial manufacturing quickly reveal a very high level of complexity, which can only be mastered through digital machine integration.
Advantages for factory operators
Digital networking of production machines creates transparency in your factory
Through machine integration, you create end-to-end digital processes and thus flexible planning capability
End-to-end digital system integration in your factory helps to leverage significant optimization potentials
247FactoryNet is able to network many different control systems.
Digital data: Efficiency and flexible action in real time!
Challenges with digital machine integration
However, connecting machines to a factory IoT often involves a certain amount of effort. The main reason is that no uniform standard interfaces are available for machine networking in the IIoT. Although OPC UA offers a recognized technical basis for Industrie 4.0 system integration, the information model specified by the manufacturer must always be taken into account when using OPC UA. The initiative is being driven to a large extent by the VDMA and VDW and aims to remedy the situation by standardizing the interfaces. However, since a uniform approach is not possible, especially for existing machines, it must always be clarified individually which data can actually be obtained from the respective PLC or NC.
As a factory operator, you must therefore reckon with a certain initial outlay for networking your production facilities. So that the costs don't go through the roof, we support you in the machine connection with a problem-specific approach.
System integration 4.0: A new results-oriented view of your factory!
Integrating the networked machines into production IT.
The integration of production machines into a company's digital processes is usually done by means of an MES (Manufacturing Execution System). This forms an intermediate layer between the company-wide ERP system, in which customer orders are planned, and the production level, in which these customer orders are processed in the form of production orders. Since production order planning involves issues such as lot size optimization, etc., the MES must transform the sales order view into a factory view.
To use such a system, the machine connection to the MES is required. Ideally, this machine connection is made via OPC UA, as MES manufacturers have developed ready-made interfaces for this purpose.
In the course of machine networking for Industrie 4.0-compliant factory development, the OEE must also be digitally recorded as a decisive key figure for detecting and measuring productivity improvements.
Use of AI is not witchcraft
The real potential of Industry 4.0 lies in the processing of digital data by artificial intelligence. It is only through the use of AI that production machine networking creates completely new opportunities for optimizing industrial production. To this end, in a few years there will be ready-made tools that automate tasks such as planning, maintenance, optimization and other tasks, some of which are very specific, using AI algorithms. This system integration 4.0 will be just as natural as the use of industrial robots today. As a basis for using these tools, however, the availability of digital data and thus end-to-end machine connectivity must be established.
There is thus no alternative to networking your devices, machines and systems, i.e. your entire operating resources in the factory. Companies that want to be competitive in the future must now ensure cross-production machine networking.
We tailor our offer for machine connectivity to your individual requirements
System design / architecture of your system integration 4.0
Interface development for machine connection
Setting up customer- or application-specific information models
Collection and provision of machine data in the cloud
Operation and hosting of your factory IoT solution
As the person responsible for digitizing your value-added processes or as a results-oriented manager in production, you have to select an optimal set for your requirements from the variety of solutions available today, while still paying attention to the future viability of the solution.
247FactoryNet has a lot of experience in this area and supports you with an individually tailored approach.
Examples for machine connection
Collecting and providing data for AI-based quality monitoring
Project goal
AI-based quality monitoring in robot welding cells
Challenge
100% quality monitoring is to be realized in parts using AI. In particular, AI should detect the parts that are safely iO, as this already replaces most of the manual inspections. However, the data required for the analysis is not available in any overarching system.
Solution
To acquire the data, the various devices were networked using 247NetConnect. The data read out in this way is modeled in a semantic information model with 247KnowledgeHub and made available for further processing using AI.
Realization of a factory-wide networking solution for the machines of an existing factory
Project goal
A digital factory image is to be created as a basis for the generation of key figures and the use of future digital services in the factory.
Challenge
The challenge of a uniform networking solution was the very heterogeneous machinery with different control systems and different ages. In addition, the planned use cases required data that was not available in the machine controls.
Solution
The existing machines were integrated into an IoT network by retrofitting interfaces. To process the data together, a comprehensive information model was created that provides and links the data for the use cases to be mapped.
Machine connection: No more wasting valuable data!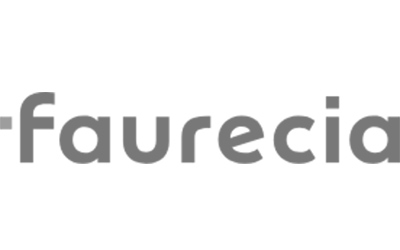 "247FactoryNet has implemented various IoT projects for us, which we rolled out internationally. The solutions have been in use for several years and the support is quick and uncomplicated."
Digital machine connectivity is the basic prerequisite for exploiting the opportunities of Industry 4.0. Especially for creating transparency in processes, for automated quality monitoring, for increasing flexibility or for using AI, the networking of production plants is the first step. For machine connection to ME systems, OPC UA can be used as a future-proof interface technology. However, System Integration 4.0 also provides for the digital recording of the OEE through the networking of the production systems and other operating resources. The continuous provision of digital process data by means of a factory-wide machine connection creates the basis for the use of future AI tools in the factory.
Take advantage of our experience and our solutions for machine connectivity and for networking your production facilities.
This makes your factory fit for the digital age.